Growing with the increasing commercial real estate development rate all over Australia is the demand for property management companies that can handle all the formalities that come along.
There is n number of things that have to be handled when it comes to managing a property, irrespective of whether it belongs to the residential side or its counterpart – commercial. Straight from security to maintenance, there will always be multiple things for you to check off your list, something that will call for help from a property management firm.
But, how do you choose the best property management company in Sydney, when there are over the fifties to choose from? The selection process in itself is not an easy one to make, since almost all the companies that you come across online after hitting the search button on property management services in Sydney, will say the same thing only with different synonyms – that they are the best service providers. But how do you make the choice?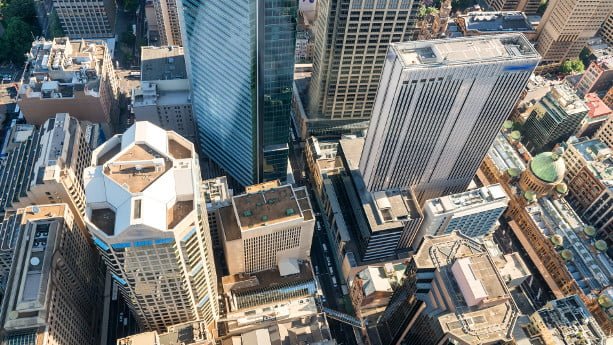 And wouldn't it have been easier if only you had a whole list of handpicked agencies that you can select from? Well, let us help you with it.
Let us save you some hours and million-page clicks and give you a list of the best property management firms in your area!
Here is the list of the top companies that you can rely on to help you with everything related to your property.
Quest Effect
Established in 2009, Quest Effect has become the pioneers in a number of services around residential and commercial property landscape. Straight from security and mobile patrolling to property maintenance, the brand has all your needs covered, comprehensively.
The brand is known for its skilled team of experts who have established themselves as ones who know everything about everything in their respective domains – something that is pretty visible from their portfolio itself.
Website: https://questeffect.com.au/
       2. Savills
The team of property managers at Savills work on a wide range of commercial and residential property related projects. The client base that Savills property management works with range from investors, vendors to owner-occupied properties.The property management services that the brand deal with, like its user base, is very extensive.
Here are the different services that they deal in –
Asset management
Retail management
Annual forecast and budget
Custom document management and reporting
Coordinating the leasing agents
Lease administration, arrears control, and rental collection
Expense management
Tenant liaison
Review of statutory assessment along with a recommendation for objection.
Along with that, the Savills team also offers advice to their partners on how to maximize their property assets value.
Website: http://www.savills.com.au/
       3.  True Property Management
Founded in 2004, the brand started by one of the most respected names in the Australian property landscape, Bob Walters stands true to its name. The brand offers a series of property management services to every client that gets associated with the company. Here is the range of services that falls under True Property Management's umbrella –
Real-time access to property information
Help in finding the right tenant
Maximization of rental return
In-depth property inspections, etc.
The list of services that fall under the agency's territory does not just end there. There is a lot more that they have to offer – all with the guarantee that if they fall short on any commitments, then they would offer services for free for a time range of three months.
Website: http://www.trueproperty.com.au/
       4.  Different
Different is one of the only property management companies in Sydney, Australia that give the users the privilege of $100 flat fee service set. The brand boasts of a number of differentiators that are helping it come in the list of top property management firms in the country. Some of those differentiators/USPs include –
Zero hidden charges
Experienced, tech-savvy agents
Custom owner portal
Free landlord insurance
Free rent guarantee
Website: https://fair.different.com.au/
So, here was our list of the top four property management companies in Sydney that the city and the whole of Australia have been trusting for their property needs.
Did we miss a name? Let us know in the comments section below.