Football: ESM Football Academy
ESM Football Academy is the UAE's longest serving football academy. The academy's key focus during the 14 years they've been operating has been youth development. This has had the most positive impact on young footballers in Dubai.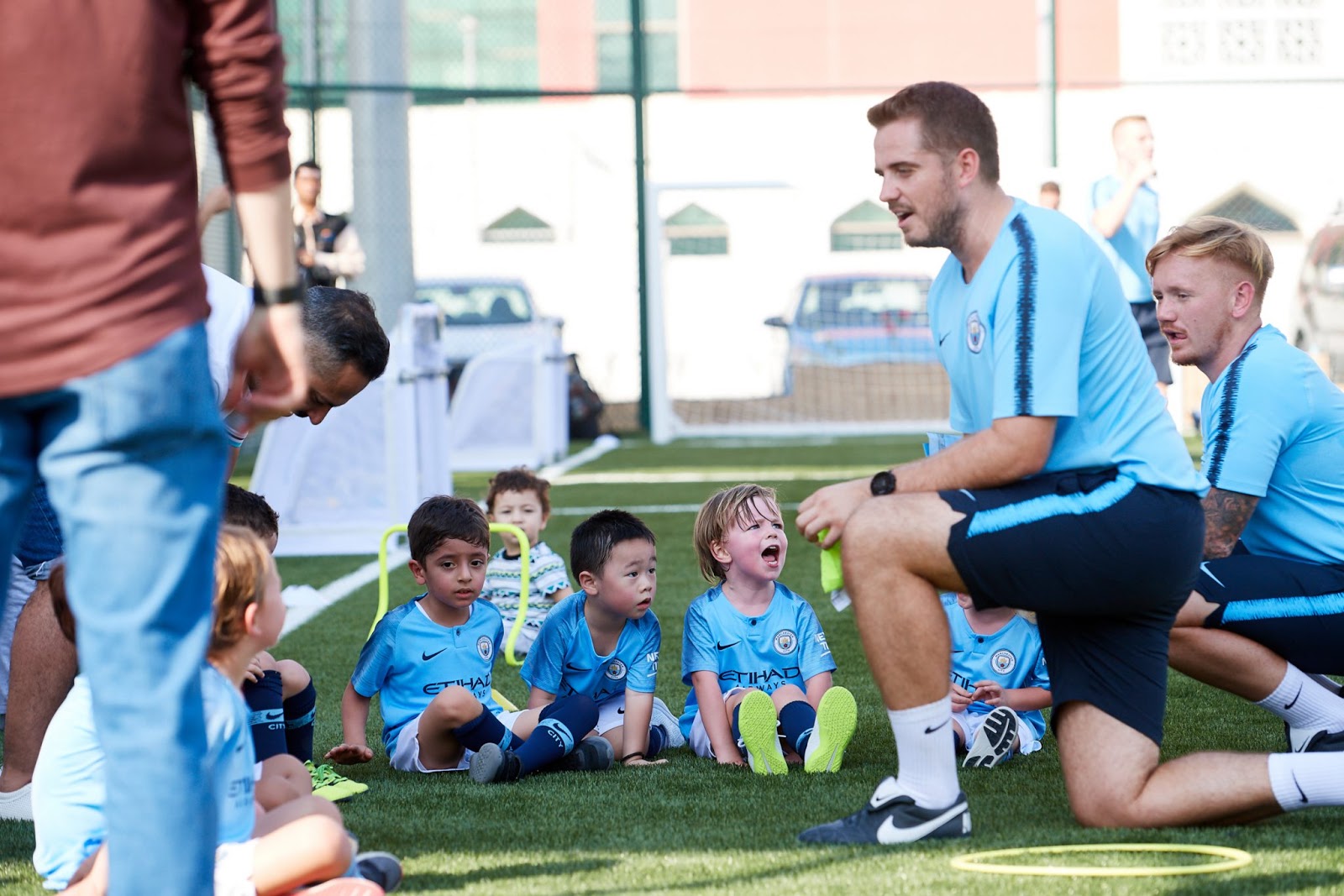 A multi award-winning academy, ESM Football Academy was also the first private football organization to have been granted club status, which is officially recognized by the UAE Football Association (UAE FA).
ESM Football Academy stands out in the market with over 600 boys and girls (3-16 years) playing each week, in age and skill specific programs across six development centers.
Tennis: CF Tennis Academy
Founded in Dubai in 1997, CF Tennis Academy has become synonymous with tennis in the UAE and has rapidly established itself as the number 1 tennis academy in the region. CF Tennis Academy has dominated the tennis horizon.
The entire pyramid of player development is covered; from the complete beginner to the fully accomplished tennis player, from club player wishing to play competitive league matches to the seasoned pro. CF Tennis Academy offers fantastic junior programmes and tournaments catering to different skilled tennis players Football tournaments Abu Dhabi.
Cricket: ESM Cricket Academy
Image may contain: one or more people, people playing sports, stadium and outdoor
Now into its third year, ESM Cricket Academy is the cricket coaching school of choice for aspiring cricketers in Dubai. Their professional, results-based, high-performance curriculum that combines sports development and practical cricket skills provides rapid development.
Children between 3 to 6 years are introduced to fun and engaging practices that teach them the basic skills to play cricket in a supportive, non-competitive environment. Young cricketers between 7 to 15 will use technologies, used by international stars, to hone and develop their skills at state-of-the-art facilities in Dubai such as the new GEMS Heritage Indian School in Dubailand, which will act as the home of ESM Cricket Academy.
Whether it's a bowling session with PitchVision or a BOLA Bowling Machine batting session with video analysis, every player will have access to the best training tools
Badminton: Prime Star Sport Academy
Whether you're aiming to be a pro or just want to play badminton for recreation or leisure, Prime Star Sport Academy gives you the information on badminton basics as well as many little tips that can help differentiate you from a beginner and an experienced player.
The coaching program has been designed in consultation with prominent international coaches, with the objective of the academy is to introduce students to badminton's basic, intermediate and advanced levels.
Rugby: ESM Rugby Academy
he ESM Rugby Academy (powered by Dubai Exiles RFC) is designed to introduce and enhance rugby union skills for pupils of all ages between 4 – 19 years and is hosted both at GEMS Wellington Silicon Oasis and the famous Dubai Sevens Stadium.
Their program is powered by the highly experienced and qualified coaching team from Dubai Exiles RFC, the region's oldest and most successful rugby club, and offers young players immediate access to structured and fun training sessions designed to safely build their skills and competencies in the game of rugby.
The Dubai Exiles program for younger players has developed a number of highly successful teams at all levels, and has seen several of its players go on to achieve representative honours for the UAE, England, Wales and Scotland.
Swimming: Hamilton Aquatics
Reach your full swimming potential at Hamilton Football Club in Abu Dhabi, which provides expert teaching and coaching from four months to Olympic-standard swimmers. Safe and fun structured lessons encourage the best out of swimmers at multiple locations across Dubai.
They offer fun and competitive opportunities for you to lead a healthy and safer lifestyle. Whether you are starting your journey to learn how to swim or have Olympic aspirations, their dedicated, passionate teachers and skilled, experienced coaches will give you and your family quality swimming training where age doesn't matter.
Fencing: ESM Fencing Academy
Fencing is a physically active and highly strategic sport that develops endurance, coordination, decision-making, reflexes and mental agility. Derived from the art of sword fighting it became a worldwide modern Olympic sport that still holds the essence of outsmarting the opponent with sword in hand.
ESM Fencing Academy strays' miles away from the choreographed bouts you see on film or on the stage. Instead the academy programs teach the required precise thought and decision making whilst being active and executing decided movements. For children especially, it helps with physical and mental development, improving aerobic (cardio) fitness, balance, coordination, flexibility, reduces stress and most of all, is lots and lots of fun!