The IT professionals who would like to have a career in networking are strongly encouraged to get the CCNA Routing and Switching credential. The demand for networking specialists is on the rise mainly because organizations are continuously moving towards controller-based systems. However, even if there is a high demand, it does not mean that a company will employ just any networking personnel to handle their networks. You must prove that you have the skills needed to take responsibilities assigned to you. Earning this certificate is the most reliable way. To get the Cisco credential, the candidates are required to pass either the 200-125 CCNA exam or a combination of two different tests: 100-105 ICND1 and 200-105 ICND2.
Use these study tips to prepare for your CCNA R&S exam(s) with ease.
Tip 1: Gather the required resources
You cannot study for an exam when you do not have the resource to do the actual preparation. Your study materials are the backbone of the whole study plan. If you do not have them, it will be difficult to excel in the test.
There are a couple of resources you may want to put into consideration:
Online videos:These are basically instructor-led trainings. You are taught necessary topics before registering for the certification test. The videos provide the students with fundamental knowledge regarding the exam. Given that they are prepared by those experts who have taken the test and have years of experience teaching the CCNA course, they obtain some helpful information. You can visit the PrepAway website that offer video courses led by qualified instructors.
Books:They allow you to have a high level of flexibility. That is, you are able to read them from literally any place: when stuck in traffic or during a short lunch break at work. The CCNA Preparation Library is the official book authorized by Cisco that you can use for its certification exam.
Practice tests: You can never overstate the power of preparation tests. They allow one to get a deeper insight of the manner in which Cisco sets its exams. You may obtain enough knowledge throughout your study plan. However, if you have no clue of the way exams are structured, there is a high chance that you may fail. Visit the PrepAway website and find a lot of practice tests. This online platformhelps many candidates around the world prepare better for their exams.Practice tests provide a snippet into the structuring of the real exams, and the materials from PrepAway are updated regularly.
Exam dumps: Many studentsavoid this preparation tool because they believe that braindumps can't help in gaining knowledge.But it is not true. If you use valid and up-to-date exam dumps like PrepAway offers, you can not only get the necessary knowledge but also see your weak areas.
Tip 2: Create a study plan
We all have not much spare time. You take care of your family, go to work, and attend social events, and it seems that 24 hours are not enough. When you add certification test to that schedule, time becomes much more stretched. Thus, there is a high possibility you may never obtain the credential if you do not take charge of your time.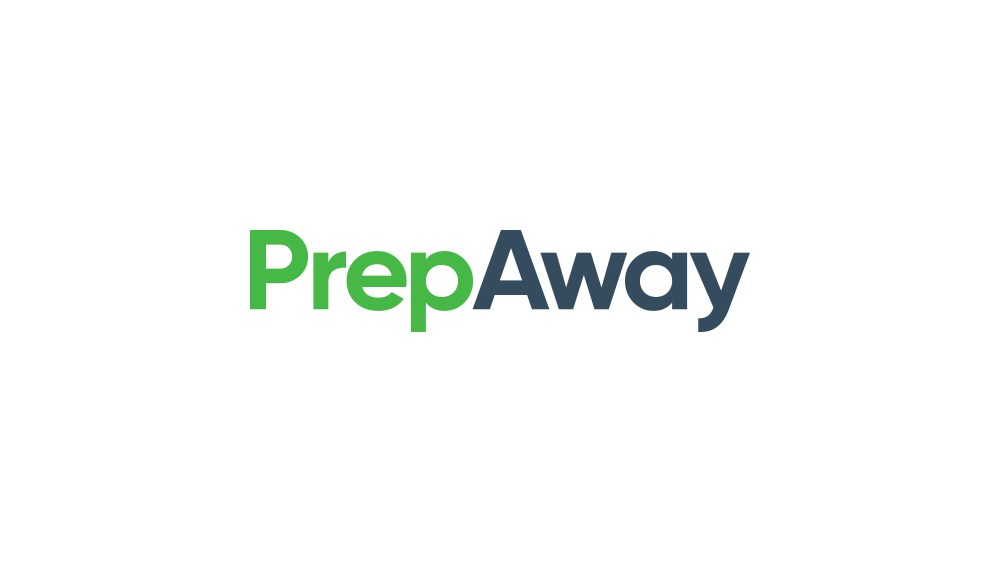 The essence of a study plan is to help you with the identification of the most appropriate time when you can conduct your studies. For instance, if you leave for work at 7 a.m., it implies that you may have to wake up at 6 a.m. to get ready. Hence, consider waking up at 5 a.m. While at work, if you normally have a 1-hour lunch break, try to use only 30 minutes for quick lunch and the remaining 30 minutes for your exam preparation.Besides, a good study plan indicates exactly what you will be studying at a given time. It is your guide. If you decide to prepare for the exam without one, you risk not to cope with the huge of responsibilities you have.
Tip 3: Pay more attention on practical knowledge than theory
You need to have a good grasp of both practical and theoretical knowledge so as to pass your exams. However, most candidates make the mistake of focusing much of their preparation cramming concepts. As much as Cisco wants to test your theoretical expertise, the main goal at the industrial level is to see whether or not you can practically implement that knowledge. Therefore, a major part of your preparation should be on practical skills. For example, you may be aware of the steps followed in troubleshooting networking issues, but you must be able to actually troubleshoot a device.
Tip 4: Refresh your knowledge on the exam day
Do not assume that you have done enough preparation and that you are set to take the test as you are. You may be surprised how easily you can forget key details on the morning of your exam. That is why you are advised to refresh your knowledge just before taking the test.
In order to make this process easy,it is better to write down some notes when you study. When you use online videos or books, have a notebook in which you summarize key details. You can peruse thembefore the exam time.
Tip 5: Relax
Panicking is a direct ticket to failing. You have done sufficient preparation. Allow yourself some few minutes to take a break. Deeply breathe in and out. This has a calming effect on your nerves. As you do so, try not to focus on the things making you nervous but on the positives.
Conclusion
To make the process of preparation effective, you should have a strong motivation, plan your studies, and be diligent. Use study guides, PrepAway practice tests, official resources, and try to find enough time for your studies. Follow these tips and you will have an edge in passing the CCNA R&S exam(s).