Every homeowner wants their rooms to have the best of furniture for the purpose of leaving anyone who has visited with a forever experience. Your home should speak well of you to your visitors whenever they come visiting. The bathroom is one particular room that carries the focal point compared to all other rooms because it is one of the most visited. Definitely, with that in mind, the bathroom has to be furniture and designed with the best of quality and trendy bathroom furniture like shower enclosure. Shower enclosures or glass shower doors give any bathroom a delightful appearance that would cause a continuous visit by your guest.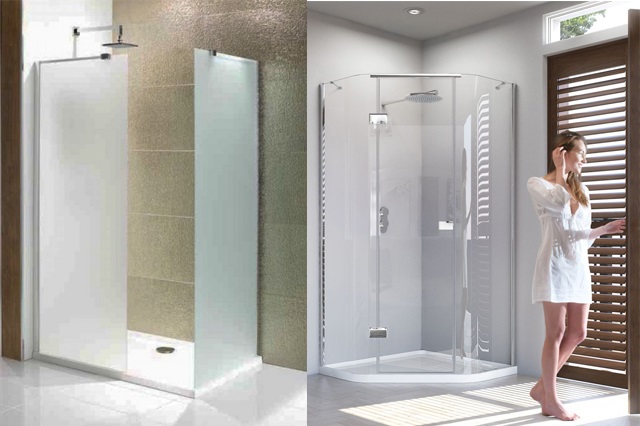 Unlike the shower curtains, your bathroom is easily maintained with the installation of shower enclosures. Aside easily installed, they are very attractive strong and tough. Shower enclosures are said to be tough because of tempered or laminated glass. Tempered glass isn't just a mere glass it is a much more different kind of glass. Although the idea of manufacturers preferring tempered glass over the regular glass for bathroom shower enclosures has brought about a hike in their prices, that should be less of worry because of their benefits.
WHAT IS TEMPERED GLASS?
Tempered glass is a tough and reliable glass that is made of different chemical applications for safety and durability. Before becoming what it is, it goes through a thermal tempering process. This process requires heating and cooling, thereafter kept for a short while before use.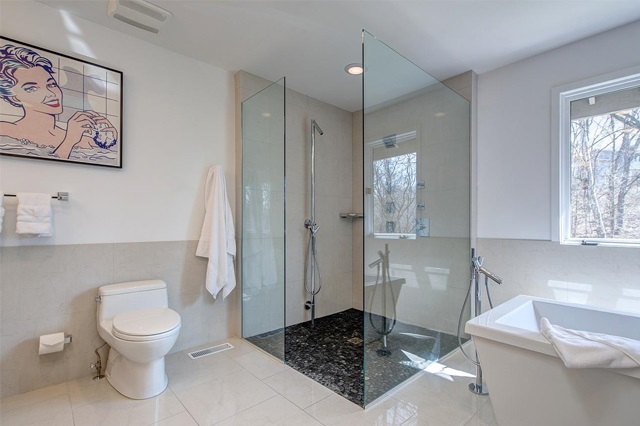 WHY MOST MANUFACTURES PREFER THE USE OF TEMPERED GLASS WHILE MAKING BATHROOM SHOWER ENCLOSURE?
Tempered glass has continued to prove why it is more preferable to other glass. Adjustable shower doors manufacturing has been made easy, fast and a much talked about development since the inclusion of tempered glass. Below are some notable reasons why shower enclosures are preferably made with tempered glass:
In the case of other normal glass being fragile, tempered glass is not. It is a strong glass that can withstand pressure much longer than other glass because of the concentration of internal stress.
Tempered glass is a safety kind of glass that helps to keep shower enclosures safe. The addition of tempered glass would resist shower enclosures from breaking. But even when broken, it breaks into small round pieces that can't cause injury, unlike the normal glass that inflicts injury when broken.
The addition of tempered glass to shower enclosures helps in preventing scratches or cracks on the glass surface.
Another purpose of the tempered glass inclusion in bathroom shower enclosures is for clarity and purity. It helps in the transfer of natural light into the bathroom
Tempered glass can easily stylize and remodel your home compared to the regular glass. Because of this, manufacturers prefer it to all other kinds of glass. The difficult task trying to come up with fitting designs when the regular glass was used has long gone with tempered glass being a perfect replacement.
Tempered glass is a glass that cannot be shattered with the highest degree of temperature. This is because of the different stages of tempering process that it goes through.
DEMERITS OF TEMPERED GLASS IN MAKING BATHROOM SHOWER ENCLOSURE
The use of tempered glass in making bathroom glass shower doors has disadvantages just like its advantages. This disadvantages if not properly managed can disrupt the pre-production and post-production process, thereby making the glass to not have the required and desired quality. Some of these disadvantages are listed below:
Even with the strength of tempered glass, they can still break on their own. This is because of reasons like too much expansion and contraction, thermal stress, breaks during installation and heavy wind.
Because of the toughness of tempered glass, the cutting process has to be carefully done. It is a onetime glass that requires all the needful to be first done on the glass before cutting.
Any slight damage on the edge will affect the functionality of the tempered glass because of tensile stress concentration.
HOW TO MAINTAIN BATHROOM SHOWER ENCLOSURE MADE WITH TEMPERED GLASS?
The bathroom shower enclosure is one room in the home that money is being spent on especially the glass shower door just to have the best of attraction. When this is finally achieved, the next in line is it's maintenance for proper nice looking bathroom like it was newly made. The following ways are measures that can be taken to keep the shower enclosure clean:
–Immediately after use is sure to clean the shower enclosure with good cleaning materials like towel, water, etc.
–Avoid using a sharp object to scrape thick stains on the shower enclosure. This will put scratches on the glass and take away its beauty.
–Do not by any chance hit the center of the shower glass with a thick or hard object.
–Whenever there is any noticeable dysfunction on the showered enclosures, call the attention of an experienced repairer for proper repair.
FACTORS TO PUT INTO CONSIDERATION BEFORE AND AFTER PURCHASING TEMPERED SHOWER ENCLOSURES
Before making a purchase of anything, it is of a wise idea to put a few things into consideration so as not to have regret after purchase. These considerable factors are:
Make Proper Research
Making research online is one way to find out all about what you are about buying. Having this research will make the buying process very easy.
Check Your Budget:
Shower enclosures come in different shape, size and design. They are costly and therefore require good cash when wanting to buy. So you have to check for the prices which are part of the research made online.
Check for Home Design
Although tempered glass has a way of fitting home easily, there is still the need of having a picture of your home design in mind before making any purchase.
Monitor the Installer
When been installed, the installer has to be watched closely so as not to end up making the wrong installation.